Tutorials VirtueMart
Tutorials VirtueMart
In VirtueMart there are 3 different multi vendor mode:
Cart belongs always to the main vendor
First product determines the vendor of the cart
By the logged in vendor: agent mode
Selectable by user: The shopper selects his agent
Configuration of VirtueMart in Multivendor mode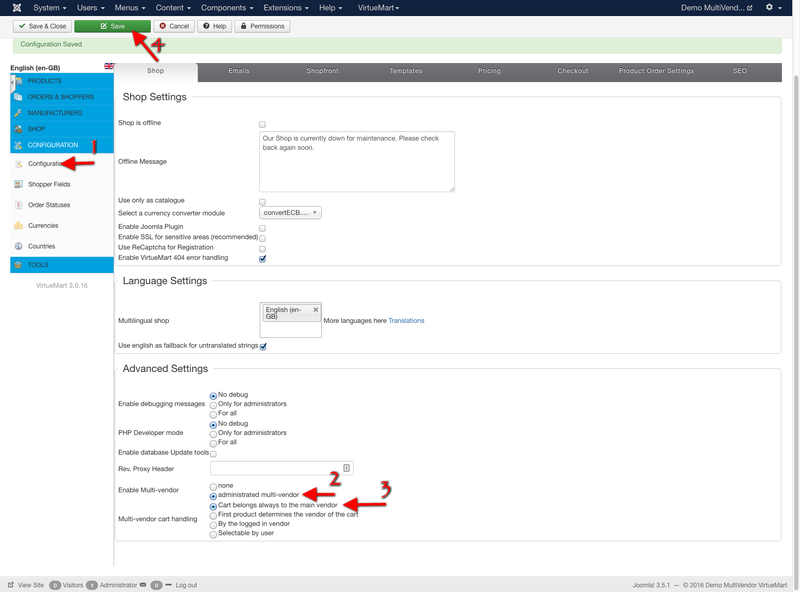 Create a joomla user Group for the vendors
For this demo website, the vendor group is at the same level as the Registered group.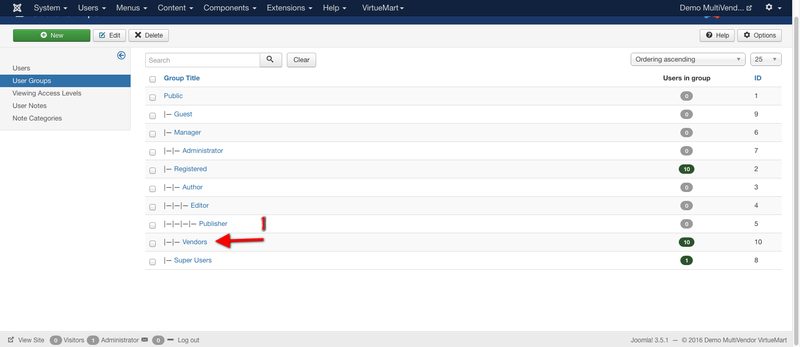 Assign the Joomla User account to the correct Joomla user group
If your vendor does not have a joomla account, create one, and assign the vendor to the correct joomla group: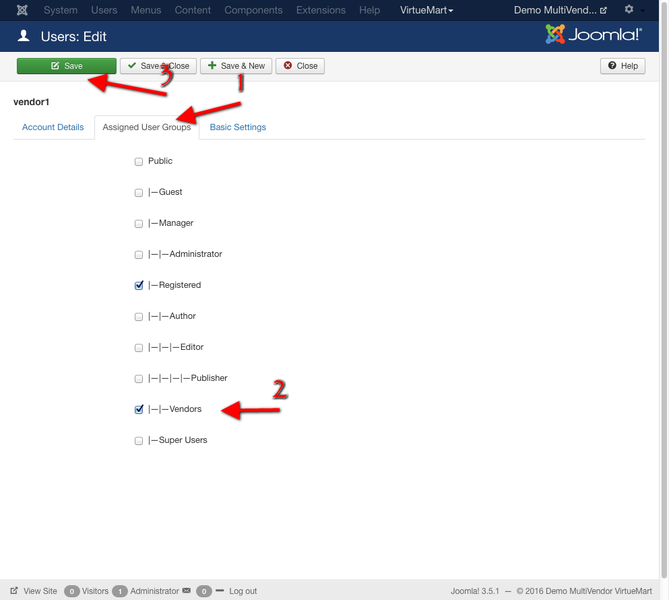 Set the joomla user as a virtuemart vendor
Go to VirtueMart > Orders & Shoppers > Shoppers
Click on the shopper name
Check that all the information for the vendor are correct, specially the Shop Name and Vendor Name
Save it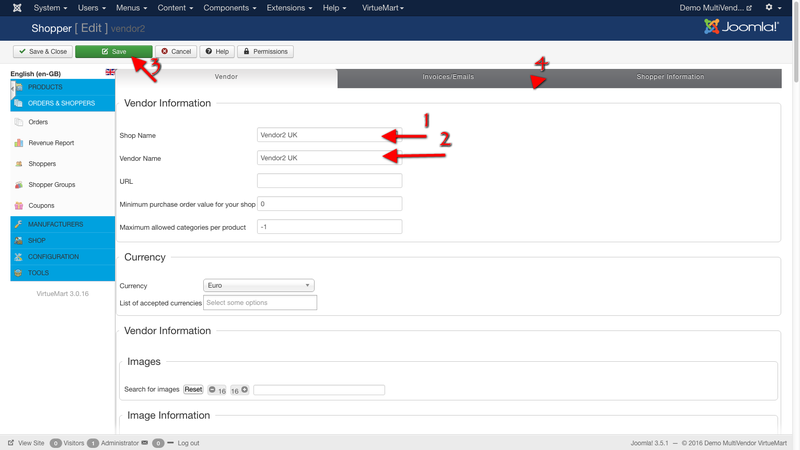 On the shopper list view, click on the image in the Vendor ? column to toggle the shopper as vendor.
Click again on the vendor name: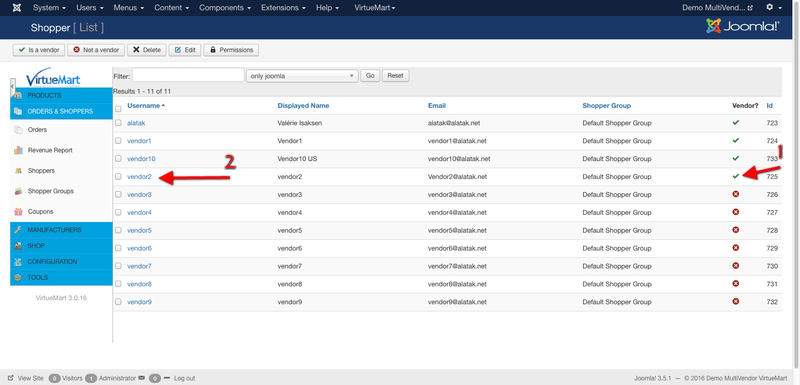 Click on the shopper information tab, and check that the correct vendor is assigned to this shopper.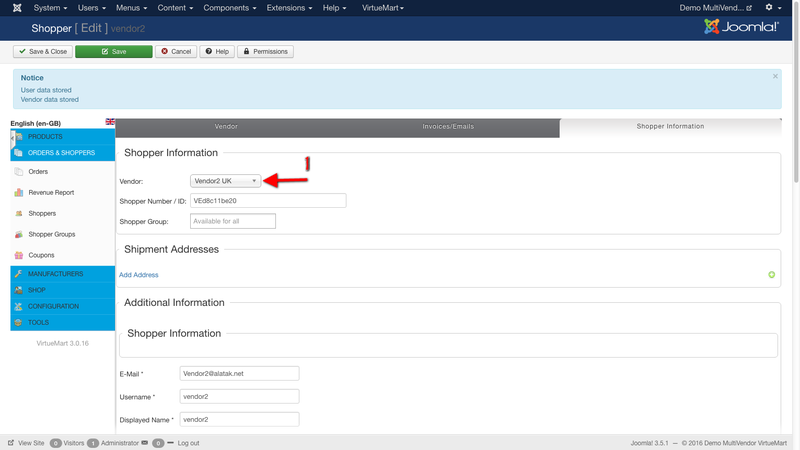 Shared parameter in muLtivendor mode
Once the multivendor is activated in VirtueMart, for almost all views, a shared parameter is displayed. The shared parameter indicates if the category, or calculation rule or payment/ shipment method is dedicated to one vendor or to all vendors.
Example for the categories: vendors can add products to
"shared" categories or
to "non shared categories" assigned to that vendor with the parameter vendor.
Change the VirtueMart ACLs for your vendors
In all VirtueMart views, there is a Permissions button to configure the ACLs for the vendors.
Details